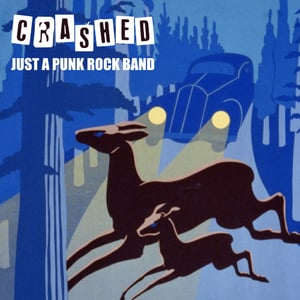 €

5.00
Crashed is a new 4-piece punkrock band from Paris and this is their 2nd EP. They still play fast melodic punkrock influenced by 90s Epitaph and Fat Wreck bands, but more diverse and mature than the previous record. 6 songs, 6 hits !
Listen to "Jump" here.
Listen to "Bullies" here.
1. Jump
2. Bullies
3. Your Enemy
4. Coming For You
5. No Way Out
6. Just A Punk Rock Band